Gone are the days when one used to hire detectives to solve their dubious incoherent doubts of their spouses cheating or their money being laundered!! But Have you ever watched the best detective movies?
In past days when detectives wearing a long trench coat, a wide black hat, and a magnifying glass in his hand came knocking on your door. Nowadays, detectives are as modern as the criminals, they are always a step ahead of both in technology and in guessing where the next footsteps of the criminal would be. Every year hundreds of movies with the theme of crime and mystery are released by Hollywood, all were appreciated and accolade by the public. But there are some movies which leave mark on our minds. Some movies which can truly be called the successors of the Great Sherlock Holmes web series. 
Watch the best Detective Movies Online
 Enola Holmes, sister of Sherlock and Mycroft Holmes ventures into her own thrilling adventures as a detective, following the footsteps of her too famous detective brother and even outsmarted him in the process. Directed by Harry Bradbeer, this movie hosted by Netflix was released on 23rd September 2020. Enola proves that the already dictated thought of women is dumb as wrong. She is the first of her kind in late medieval England, forsaking her home to find her missing mother. A 'sui generis' by class, this movie has been rated 6.6 in IMDb and 90% in Rotten Tomatoes. Millie Bobby Brown worked excellently in the role of Enola, portraying a young British girl who loved sleuthing. Its a light-hearted movie with nothing nail-biting scenes like those of Sherlock but is delightful and charming to see. The movie is based on fiction series, 'The Enola Holmes Mysteries' by an American author Nancy Springer.
If you want a nail-biting suspense thriller that will turn your blood run cold and your sweat trickling by your temples, here is a movie you would definitely love to watch. Agatha Christie, known for her detective series of Hercule Poirot, the first woman writer of this genre in Victorian England.  "The murder on the oriental Express", where Kenneth Branagh did an overwhelming job in reproducing the story in the screenplay mode, doing justice to the audience. It was released on 16th November 2017 and was rated 6.5 by IMDb. A group of passengers traveling in a blizzard in Orient Express with a murdered body of a rich man stabbed infinite times and Hercule Poirot tries to solve the case before the killer strikes again. One of the travelers ought to be the killer. But who? The whole movie is full of suspense and the audience wait with bated breath for the climax. A must watch the movie for all ages.
Family Detective Movies!
What would happen if a perfect happy family suddenly finds out that the father of the family has been involved in the murder of thirteen girls ten years ago? One of the best detective movies of the year, The Clovehitch Killer, where his son Tyler investigates upon his father if he was the murderer of the girls. The story has many twisted plots and is gripping and suspenseful. The film keeps the audience on edge throughout the time and has been awarded as one of the best serial killer movies of all time. Every second is paved with horror and every minute unfolds new twists in the plot. Duncan Skiles did an applauding work by creating the film in a beautiful horror graphics, spine chilling way. He once admitted that the serial thriller was based on real events and that perked up the curiosity of audiences to watch more.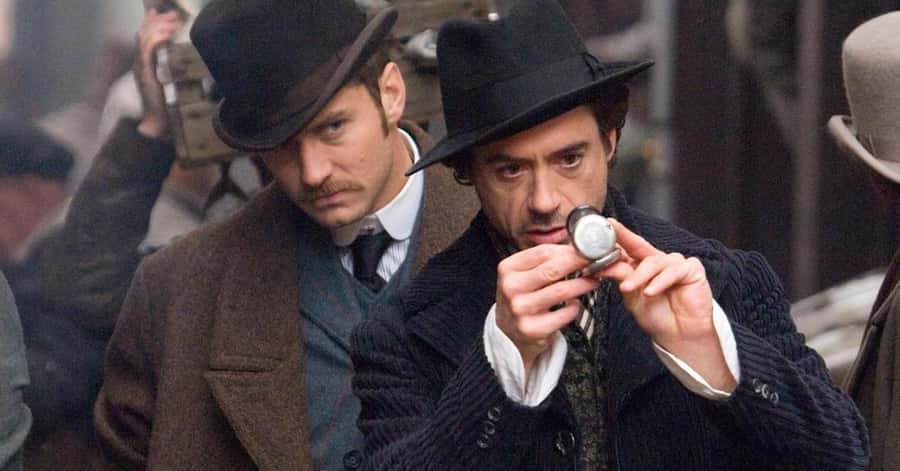 Sometimes people love to watch a mystery embalmed with a tinge of comedy. The director Rian Johnson after a lot of ruminations directed this wonderful comical detective movie with the wildly dysfunctional Thrombey family where everyone was a suspect of a murder of a crime novelist before the eyes of the detective, Benoit Blanc. This film "Knives out" has been nominated for Academy award for writing and has achieved Satellite Award for the best ensemble motion pictures. Daniel Craig, Chris Evans, Tony Collette, and all the super-serious actors are seen in awry and crazy minded in this movie. Every moment, the readers are left in a dilemma of what would happen next. Constructed beautifully with strong characters, this movie is worth watching. Rated 7.9 in IMDb and 97% Rotten Tomatoes, this movie was released on 7th September 2019. 
Children Detective Movies!
Not all detective stories are for teens and adults. Many suspense thriller movies are made for children too, to heighten their senses and upgrade their cognitive hormones. One of them is Nancy Drew and the Hidden Staircase, directed by Katt Shea released on 15th March 2019, from an earlier adapted 1939 film. This movie is based on the young detective series written by Carolene Keene, where Nancy Drew, an amateur sleuth investigates each crime with her friends Bess and George. One such investigation leads her to a haunted house where a supposed 'Ghost' has been tormenting the residents. What happens next is the beautifully constructed plot with a touch of mystery and gothic horror. The role of Nancy is played by Sophia Lillis in an extremely memorable way with children all over the world really appreciate. A lot of twist and turns is what makes the movie fun to watch until the end.
One of the best detective movies released in the year 2018 was 'Searching'. The name itself is intriguing and is full of mystery. A young father David Kim lodges a complaint to find his missing daughter. However, he finds a series of hidden truths when he checks up on her laptop which paves the way for her search. The movie was initially released in Indonesia by Aneesh Chaganty and was awarded for Bandung Film Festival for Imported Film. This is one of the best American mystery thriller produced and John Cho in the role of the father performed amazing work. The movie is intense and gripping and is emotionally satisfying. A must watch the movie for all ages. Especially after the 'Taken' series, Searching did a brilliant part in keeping the pace of a father searching for his daughter's theme intact.
Nobody can beat in the competition of being a detective, then the greatest stalwart of the history of detective writing: Sherlock Holmes, the magnum opus of Arthur Conan Doyle, the resident of 221 Baker Street known for his super skills of pulling out criminals from mole holes just by using his high sense and wits. Helped by his bosom chum and narrator of the series, Doctor Watson, Sherlock in this movie, solves the case of Blackwood who was rumored to be resurrected from death. Directed by Guy Ritchie, and the role played by Robert Downey Jr. as Sherlock and Jude Law as Watson, this movie has been rated 7.6 in IMDB and 69% rotten tomatoes. It was released on the year 8th of June 2009. This movie plunges deep into the world of occults, black magic, voodoo practice, and strange technologies and is one of the best creations of Arthur Conan Doyle. Blackwood, an occult practitioner of black magic executes his criminal work in a way so that Sherlock won't be able to catch him. But in the end, truth always prevails and Sherlock always wins! Sherlock comes victorious and put the occultist behind gallows once more. Like all Sherlock movies, this movie too paved with intriguing scenes and is full of suspense and thrill. A match watch for Sherlock lovers!
Conclusion
Mankind is twisted and born in violence. We can all relate our lives at some point or the others with the movies we visualize on screen. The best detective movies with mystery and suspense engross us the most because of their ability to trigger our animalistic desires inside us by releasing endorphins from the brain. That's what makes these movies a " rara avis" in the world of the limelight!